Branding, design, packaging, photoshoot, ecommerce
La Boucle is a brand of stretchable belt founded by two Belgian entrepreneurs eager to develop a sustainable product.
We accompanied La Boucle throughout the development process of their brand: branding, packaging, photo/packshot shoots as well as the development of their ecommerce store.
Site internet
Boutique en ligne développée sous prestashop
Eshop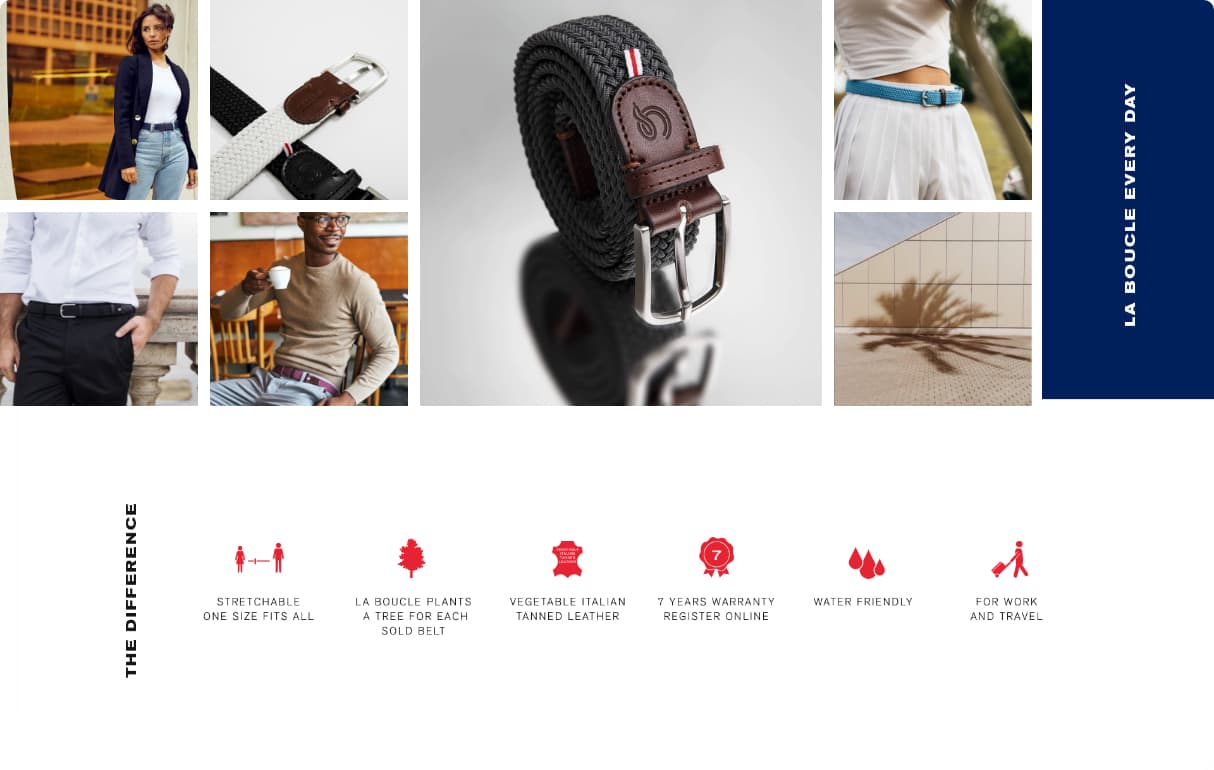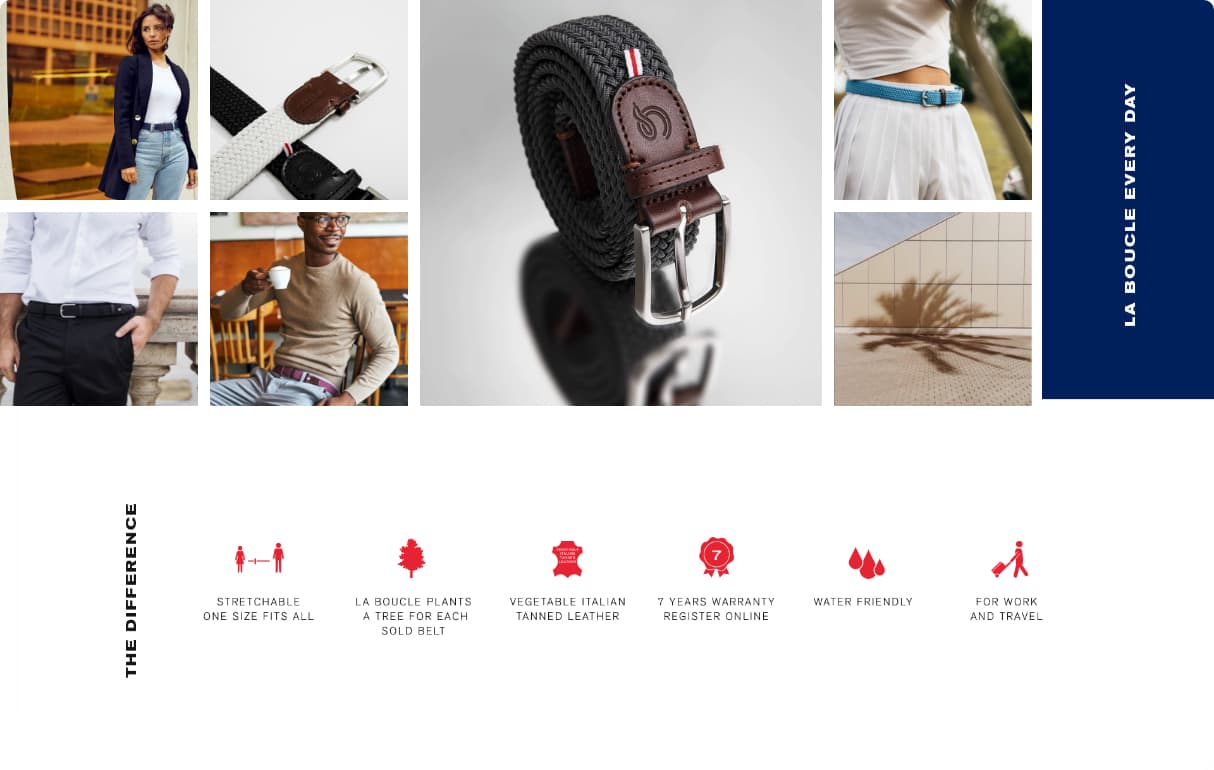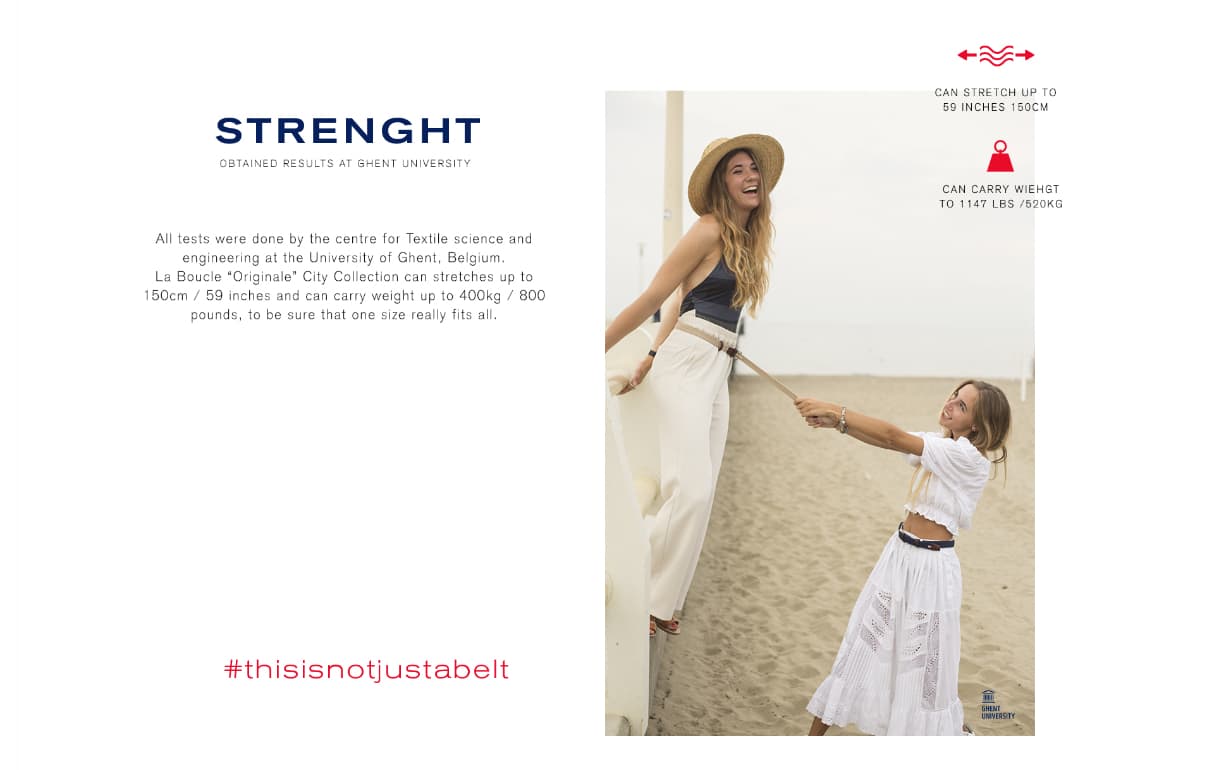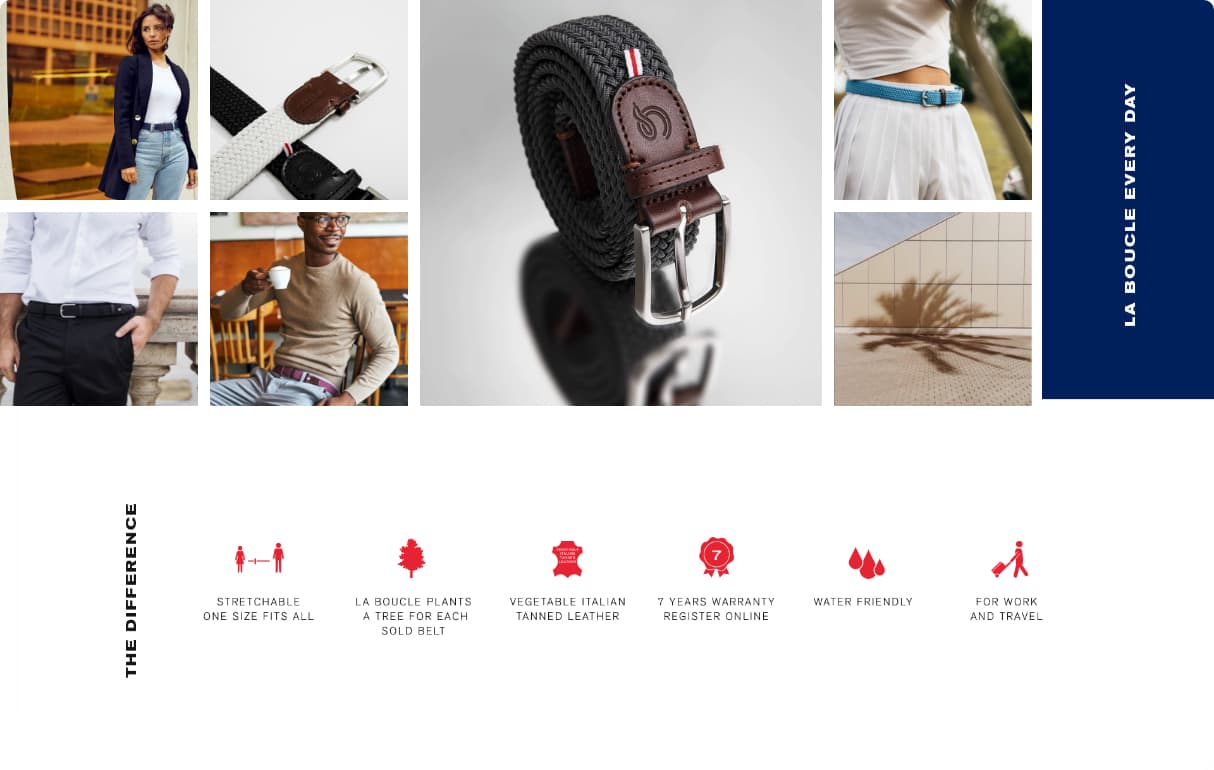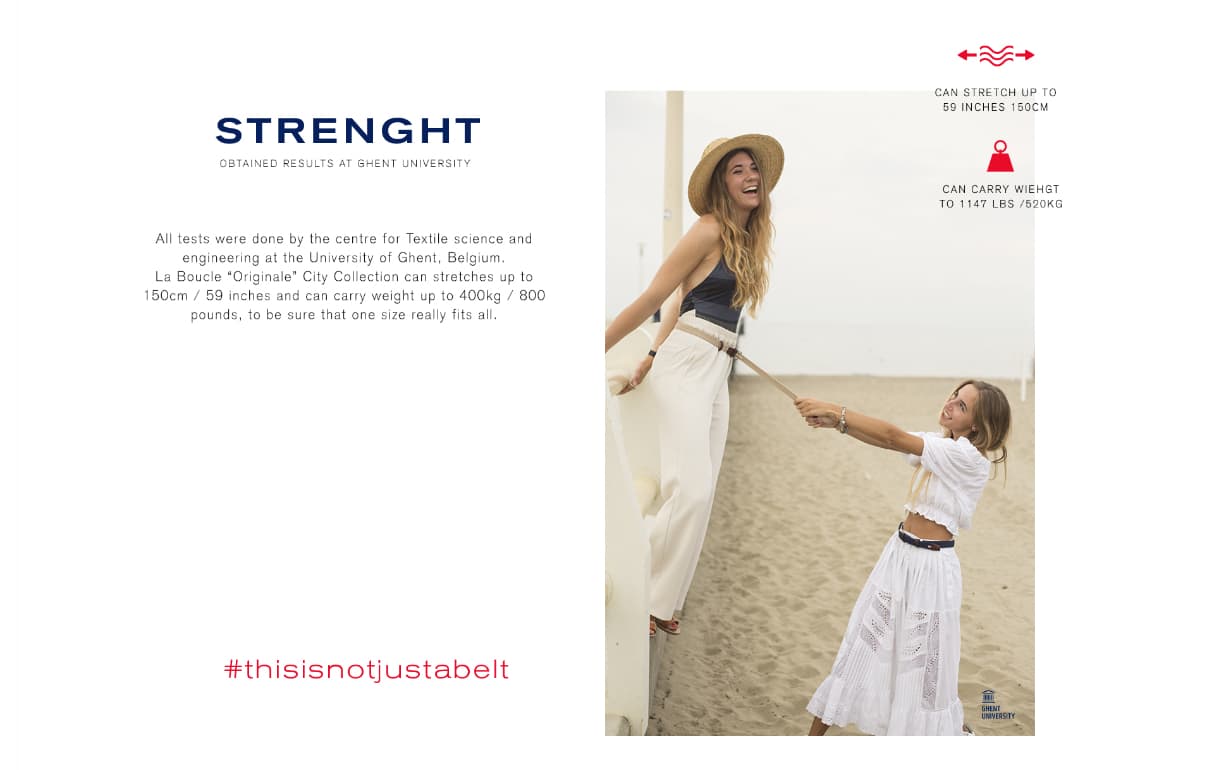 Logotype
The snake. Trouver l'équilibre entre la mascotte, le sigle et l'animal. Le tout avec simplicité et élégance.
IDENTITY
lOGO & branding
La boucle est un produit ou le branding est primordial pour se démarquer des nombreux concurrents présents sur le marché. Le défit pour McArnolds était de transmettre via l'identité et le packaging la qualité irreprochable et l'experience produit que procure l'achat d'une ceinture LaBoucle. L'idée du serpent comme icone est très fortement inspiré de la marque Lacoste qui elle aussi utilise un animal comme pictogramme. Le but étant de lier de manière subliminale la qualité Lacoste à celle de la boucle.