Action Damien 2020 Campaign ©
Art direction
Strategy
Website & Eshop
Logo
Illustration
Studio Shooting
In situ & external shooting
SEO
Email & Marketing automation
Nothing is written. Help us chart a future without leprosy
Every year, there are no less than 210,000 new cases of leprosy. A disease which is not fatal, but which can give rise to irreversible mutilation and social exclusion. Action Damien informs and cares for the affected populations, reintegrates patients into society and fights against the stigmatization of people affected by leprosy. Immerse yourself in the daily struggle of Action Damien through the stories of our patients.
In 2020, for Action Damien, we designed a national multi-channel campaign (TV, radio, digital, website, press, ...) to raise public awareness about the problems faced by people affected by leprosy.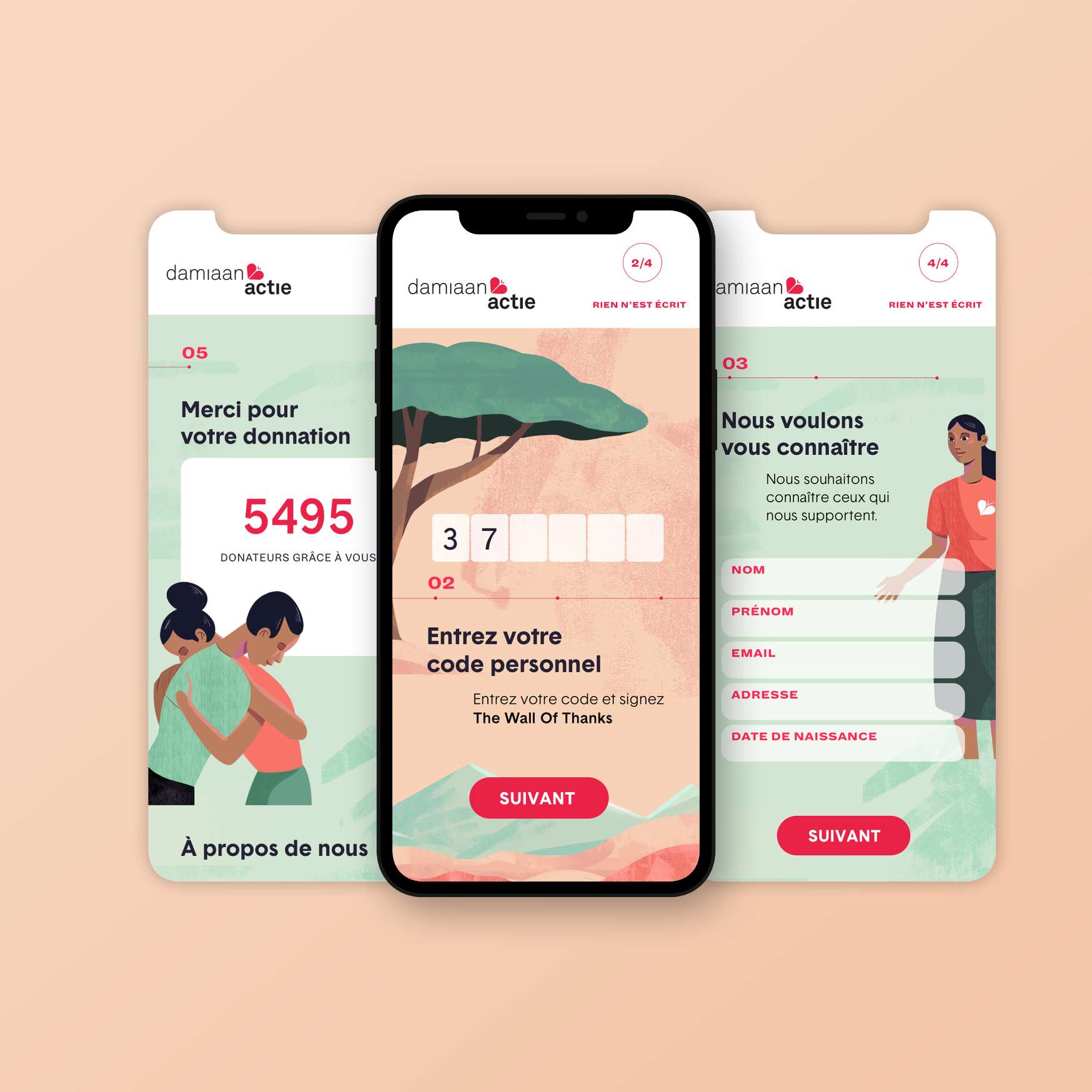 Website
Creation of a website dedicated to the campaign.
A 360° campaign. We relied on a lighter style in contrast to the subject matter. All media were declined for maximum visibility and support.