Studio Photo
Preliminary Analysis & Strategy
Graphic System
Lifestyle
Packshot
3D
Motion & Video
Custom UX/UI design
Custom Technical Development
Sales Funnel Optimization
Analytics & Reporting
Nooz is a brand of glasses that combines design and practicality. It revolutionizes the genre thanks to its innovation in the use of materials and manufacturing techniques. The result is glasses that are compact, comfortable and extremely lightweight.
For several years we have been accompanying them in the development of their strategy, marketing, eshop, photoshoots and videos. Gradually Nooz Optics has established itself as one of the leaders in its sector.
Contact us
ESHOP Design and development of the website under prestashop
WEBSITE
BRANDING
WEBSITE
PHOTO
VIDEO
3D
NEWSLETTER
PACKAGING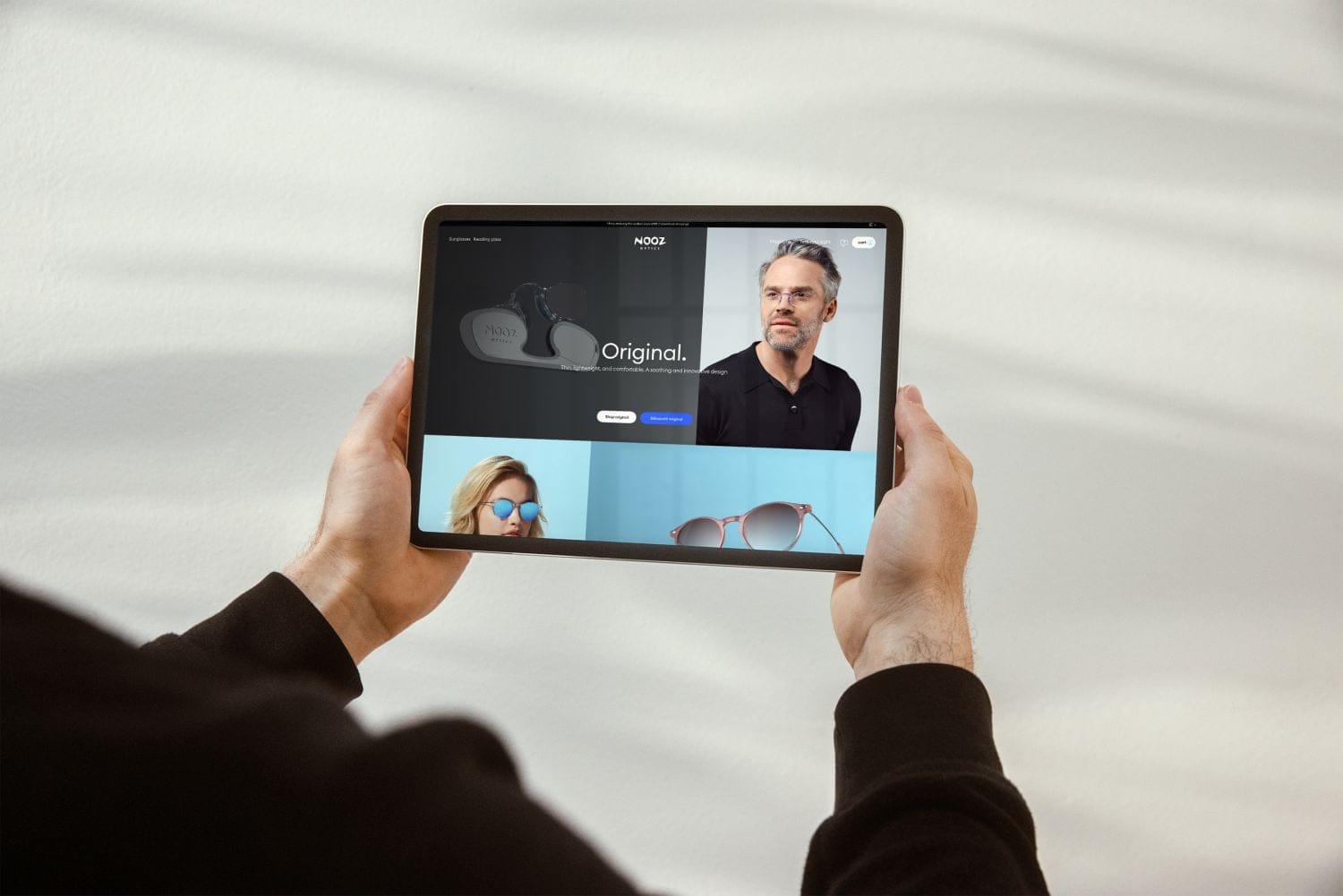 NEWSLETTER
For more than 2 years now, we have been creating several newsletters for Nooz every month. Always creative and varied, we sometimes have to produce the necessary content, namely photos, 3D, videos, illustrations...
PHOTOS
We did all the photoshoots
of the new collections in our studio.

VIDEOS
We produce their video capsules with the photos, the 3D and the video recordings that we make

CONTENT
Brand identity We created various support such as business cards, packaging, brochure, flyer ...
BRANDING
Subtle, elegant & colorful